Be Prepared. Be Protected.

Designed to make a

difference

Move the divider to compare products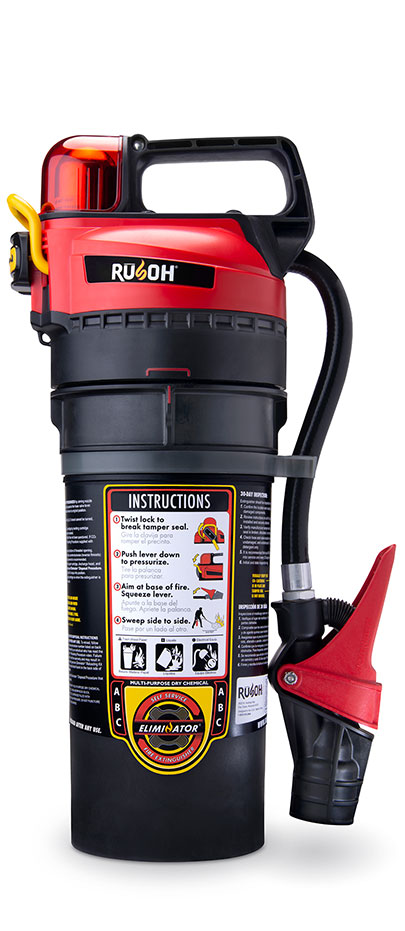 CO2 cartridge. Pressurizes the extinguisher only when needed.
Ergonomic design. Easy to activate; comfortable to hold.
Rust-proof engineered polymer construction is a first in its category with UL certification.
Self-service reloadable cartridge. Eliminates costly third-party servicing.
Luminescent hose clip helps locate extinguisher in dark surroundings
Advanced integrated nozzle and valve design delivers wider discharge pattern with precise control.
Patented RUSOH™ Fluffing Wheel keeps extinguishing agent in a constant state of readiness.
Ergonomic design. Easy to activate; comfortable to hold.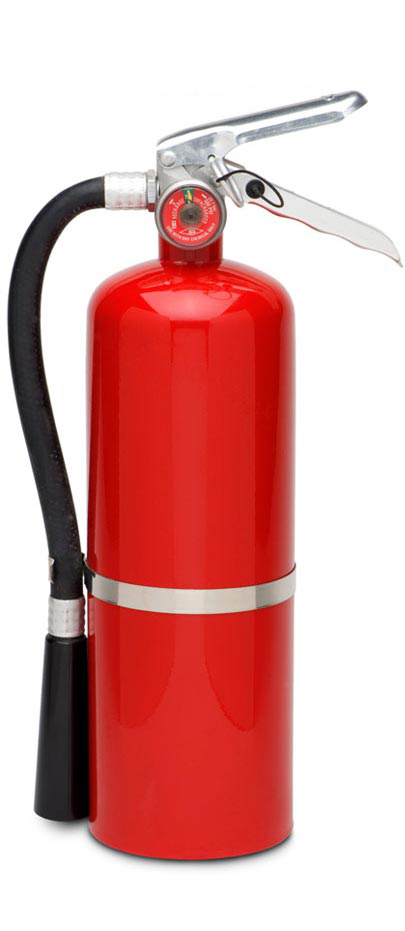 Poor handle design. Difficult to activate; uncomfortable to hold.
Gauges frequently fail, giving false readings.
Valve failures resulting in non-functioning extinguisher.
Cylinder under constant high-pressure.
Requires technician service ANNUALLY at cost to owner
Inferior nozzle design. Narrow discharge pattern limits effectiveness of dry chemical.
Dry chemical agent naturally compacts and may impair discharge.